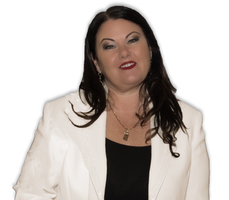 Sheila Brody Reiki Practitioner, Feng Shui & Licensed Massage Therapist
I Want to Help You Live Your Best Life with No Regrets!
I support women who want to reinvent themselves and who want to stop being the victim of circumstance and let go of the labels put on them by themselves and others. Women who decide they don't want to live with the pain of regret and who are ready to live out their life's purpose, are the women who I am passionate about helping.
If you feel the need to find and live out your purpose, build a supportive foundation and gain self-confidence about who you are becoming, then I can definitely help you.
I specialize in helping people reinvent who they are, make bold leaps, whether it be open a new business or change their lives for the better. I know that change is possible because I have been there. I walked the walk.
Growing up as a child from an immigrant family, I understand the unique prospective of the immigrant mindset. With that, I opened my first business at 22 years old, long before being an influencer was considered building a business. I endured the many struggles of being a woman in the business world from dealing with protecting myself, contracts, banks, loans, contractors and partners. I created and opened multiple businesses, survived multiple legal battles and faced the people who preyed on those they thought of as weak.
Education:
​Certified Mentor & Life Coach
​Graduate of "Streetwise MBA" program from NYU/Stern School of Business
​AA in Allied Health Sciences from The Swedish Institute
Certified Reiki Practitioner

Certified Feng Shui Practitioner

Graduate of Dr. Jean Houston, PhD's life mastery & purpose courses
CStudied with Dr. Joe Dispenza, D.C.

Received MWBE (Minority Women-Owned Business Status) certification from New York City

Graduate of The School of Immersion
Work History:
​Was Featured Speaker on The Law of Attraction Cruise Conference 2012
​Was Panelist on …
Awards, Titles, and Designations:
​Featured Speaker on The Law of Attraction Cruise Conference 2012
Panelist at Jacob Javits Center
​Best of Business award from Brooklyn Chamber of Commerce

​Received Proclamations from Mayor, councilmen and city officials
Appeared on nationally syndicated radio show, The Lazy Environmentalist with Josh Dorfman
Other Info:
I attended conferences all over the country to immerse myself in personal growth because experiences and "walking the walk" are better than degrees. I went from living as a victim, $88,000+ in debt to growing my business to a yearly revenue of $2,000,000+.
Worked with a Shaman in Central America.
Helped Build a Medicine Wheel in Sedona, Arizona.
I can definitely help you find and live your purpose, build a foundation of support and encouragement and gain self-confidence to believe in yourself!
Sheila Brody
Founder of Transformational Gangstas, LLC