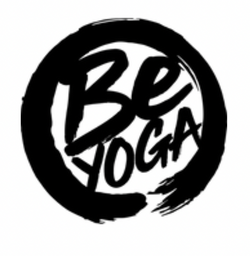 BeYoga
Through the practice of yoga and understanding, we wake up to the possibility of, acceptance, love & kindness, and create the causes and conditions for awakening, transformation, and personal freedom to happen.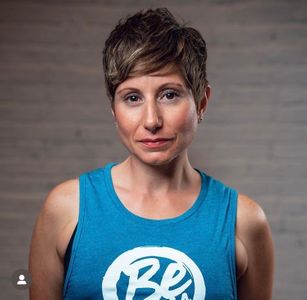 Larissa Schiano-Gonzalez
Hello Everyone
My name is Larissa Schiano-Gonzalez, founder of Be Yoga & Dance.
My love for movement has been with me since I was two years old when I discovered dance; I found freedom and connection in its truest form. I have been teaching modern dance for over twenty years to all ages & abilities, and have been teaching yoga & mindfulness for twelve years. I bow my head to my teachers, Cyndi Lee, Baron Baptiste, Paige Elenson, Dana Trixie-Flynn, and many more for passing down the sacred teachings of yoga to me.
I have been creating & leading yoga teacher training since 2017, and work extensively with the NYC Board of Education, training educators in yoga & mindfulness. I founded, Living Through Movement, in 2014, a not-for-profit organization that leads free movement classes to all abilities, particularly persons with Parkinson's Disease & Alzheimer's Disease. My intention when I teach any movement or meditation class is to create a space where students feel safe, cared for, and inspired to be playful with their bodies and minds to access joy and possibility within themselves.
Yoga has been a refuge for me to get curious, and make friends with parts of myself that for many years, I held much aversion to. I've learned how to practice acceptance, listen more, speak less and challenge myself in ways that cultivate a healthy, loving relationship with myself. Yoga & Dance has created an ability for me to connect to a higher power that lives within me; within each of us. Through these practices, the veil of illusion is lifted, and I remember the truth of my being; love, whole, pure and free.
I am excited to meet, connect, practice, and create with you!
May we wake up kindly,
open our hearts softly,
trust the path,
and breathe evenly with
each step.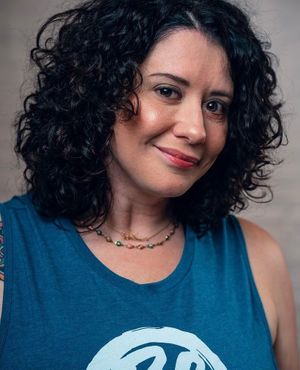 Nicole
Meet Nicole @nicolenicole__nicole
Co-Founder of @beyogabrooklyn
I began steadily practicing yoga in 2014, where I met Larissa. It was then that I completely fell in love with this practice, finding a practice that not only worked out my body, but also my mind and my soul was life-changing. The spiritual aspects have brought so much light into my life, giving me the tools to get through the stress of my job as a full-time nurse, being a mom, and just life. The physical practice has taught me to slow down, be patient, be kind to myself, and that I am exactly where I need to be. Always. The impact that it has made in my life has been so powerful. Above all, there is the community and all the beautiful people I have met throughout the years. That is one of my favorite parts about yoga, the community, especially the BE community. BE has a way of fostering beautiful connections and bringing people together. I always felt like I belonged there and that is what led me to do the teacher training. To be in service, and to be in support of others. That is my "WHY". After I received my teaching certificate in the Spring of 2022, I began teaching a free community class at Snug Harbor, where I was able to really delve into the community, and I loved it. If I had to describe why I love teaching in one word it would be joy. To watch people become empowered through their own practice, and to see students building self-confidence while developing a sense of self-love, is joyous to me. Yoga has also taught me that I am forever a student, always learning, creating, sharing, and changing, and I cannot wait to be a part of building another beautiful community.
Nicole is super excited to bring yoga to
the Bayridge, BK community!